Astro-Smart is the innovator of this elegant solution to the dew problem. We incorporate the Integrated Dew Annihilator (#iDA) into the fork arm of the very telescope you are using. Most users of the LX200 GPS/R/ACF, RCX400, and LX600 don't use, let alone rely on, the battery compartment to run their telescope. Our unique approach offers the clean and efficient use of this space to bring you the dew control you need. We utilize the wasted space of your telescope to minimize loading and wire clustering to provide a complete replacement solution to the existing battery compartment and cover. This way your investment can be brought back to its original condition without alteration in the event you need to send your scope back to the manufacturer or want to sell it separately in the future.

The Astro-Smart Integrated Dew Annihilator (#iDA) is currently offered for Meade 7"-14" LX200GPS/R/ACF, 8"-14" RCX400 ACF, and 10"-14" LX600 telescopes. The integrated Dew Annihilator (#iDA) was designed with the same Astro-Smart USER-Friendly design philosophy as all our other products:
- Usable
- Serviceable
- Elegant
- Reliable
... USER-Friendly

Both the integrated Dew Annihilator (#iDA) incorporates four ports for heater straps controlled by two channels using up to two remote temperature sensors (one optional). It will work with one remote temperature sensor; however you may desire to use a second remote sensor (available separately) at your corrector plate and one at your eyepiece, for instance, so that dew control at each location is independent.

You the user simply adjust the temperature differential based on local ambient temperature and dew temperature conditions. In clear and bright view, the Dew Annihilator displays the above ambient temperature differential setting via a bar graph showing each degree temperature difference. The display is calibrated for Celsius and Fahrenheit degrees. Each Dew Annihilator comes with one remote sensor. You simply collocate the sensor head with your primary heater strap.


In the following pictures you can see the normal LX200 GPS/R/ACF, RCX400 ACF, and LX600 battery compartment, the installed 4 port controller (Model iDA), and the circuit board.
The Astro-Smart integrated Dew Annihilator (#iDA) has these innovative and unique features:
| | |
| --- | --- |
| 1. | Efficient and elegant use of the internal space of your telescope. This minimizes the cumbersome use and Buck Rogers/Octopus look of you your setup. |
| 2. | It is lightweight. Yet aids balancing when used in the east fork arm. |
| 3. | High quality components and construction. Astro-Smart uses only the best quality components. |
| 4. | It will keep every optical surface you are using free of moisture in many different circumstances. |
| 5. | High quality design employs multi-layer circuit boards. |
An optional second remote sensor is available (2RSDDH).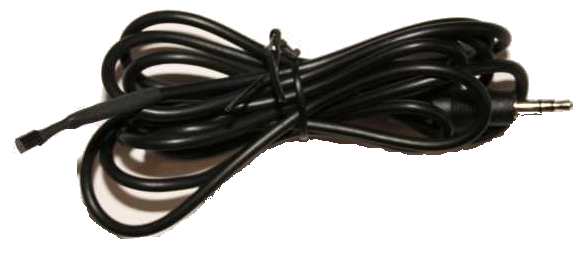 This 2nd Remote Sensor allows you to control the heating of separate optical elements. For instance, one remote sensor would be placed with your heater at the corrector. A second sensor could be placed at your eyepiece or finder scope objective lens. In this setup each pair of heaters is controlled by their respective sensor. This allows greater control for the user. This item can be purchased at the same time as you purchase your Integrated Dew Annihilator (#iDA-M) or at a later time. If you only use the included remote sensor, then all four heater connectors are controlled by the one sensor; and it can be plugged into either remote sensor jack.

Please note that when purchasing the Astro-Smart Integrated Dew Annihilator (#iDA-M), you can use the heater straps you may already have.


For a limited time at Astro-Smart buy the ...
Integrated Dew Annihilator (#iDA)
for your Meade LX200 GPS/R/ACF, RCX400, LX600
at our

Introductory Price of only

$149